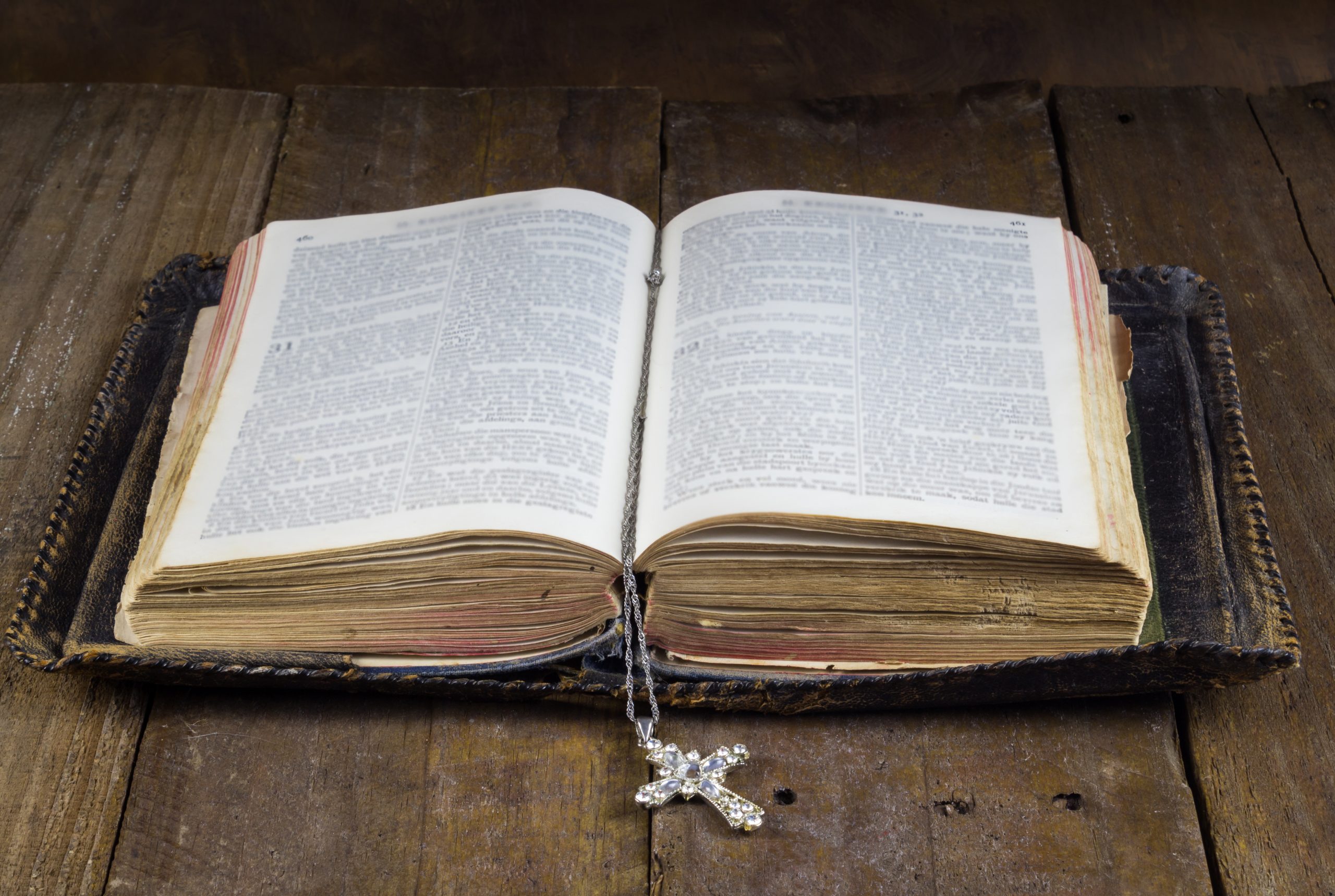 Prosperity is God's Will
You don't have to talk God into the idea of prospering you. Since the Garden of Eden, prosperity and blessing have been His idea. He wants you to experience His abundant provision in every area of your life.
Deuteronomy 7:13
(NKJV) – And He will love you and bless you and multiply you; He will also bless the fruit of your womb and the fruit of your land, your grain and your new wine and your oil, the increase of your cattle and the offspring of your flock, in the land of which He swore to your fathers to give you.
(NLT) – He will love you and bless you, and he will give you many children. He will give fertility to your land and your animals. When you arrive in the land he swore to give your ancestors, you will have large harvests of grain, new wine, and olive oil, and great herds of cattle, sheep, and goats.
1 Chronicles 29:11-12
(NKJV) – Yours, O Lord, is the greatness, The power and the glory,
The victory and the majesty; For all that is in heaven and in earth is Yours;
Yours is the kingdom, O Lord, And You are exalted as head over all.
Both riches and honor come from You, And You reign over all.
In Your hand is power and might; In Your hand it is to make great
And to give strength to all.
(NLT) – Yours, O Lord, is the greatness, the power, the glory, the victory, and the majesty. Everything in the heavens and on earth is yours, O Lord, and this is your kingdom. We adore you as the one who is over all things. 12 Wealth and honor come from you alone, for you rule over everything. Power and might are in your hand, and at your discretion people are made great and given strength.
Psalm 23:1
(NKJV) – The Lord is my shepherd; I shall not want.
(NLT) – The Lord is my shepherd; I have all that I need.
(TPT) – The Lord is my best friend and my shepherd. I always have more than enough.
Psalm 35:27
(NKJV) – Let them shout for joy and be glad, Who favor my righteous cause;
And let them say continually, "Let the Lord be magnified, Who has pleasure in the prosperity of His servant."
(NLT) – But give great joy to those who came to my defense. Let them continually say, "Great is the Lord, who delights in blessing his servant with peace!"
Psalm 37:3-11
(NKJV) – Trust in the Lord, and do good; Dwell in the land, and feed on His faithfulness. 4 Delight yourself also in the Lord, And He shall give you the desires of your heart.5 Commit your way to the Lord, Trust also in Him, And He shall bring it to pass. 6 He shall bring forth your righteousness as the light, And your justice as the noonday. 7 Rest in the Lord, and wait patiently for Him; Do not fret because of him who prospers in his way, Because of the man who brings wicked schemes to pass. 8 Cease from anger, and forsake wrath; Do not fret—it only causes harm. 9 For evildoers shall be cut off; But those who wait on the Lord, They shall inherit the earth. 10 For yet a little while and the wicked shall be no more; Indeed, you will look carefully for his place, But it shall be no more.
11 But the meek shall inherit the earth, And shall delight themselves in the abundance of peace.
(NLT) – Trust in the Lord and do good. Then you will live safely in the land and prosper. 4 Take delight in the Lord, and he will give you your heart's desires. 5 Commit everything you do to the Lord. Trust him, and he will help you. 6 He will make your innocence radiate like the dawn, and the justice of your cause will shine like the noonday sun. 7 Be still in the presence of the Lord, and wait patiently for him to act. Don't worry about evil people who prosper or fret about their wicked schemes. 8 Stop being angry! Turn from your rage! Do not lose your temper— it only leads to harm. 9 For the wicked will be destroyed, but those who trust in the Lord will possess the land. 10 Soon the wicked will disappear. Though you look for them, they will be gone. 11 The lowly will possess the land and will live in peace and prosperity.
(TPT) – Keep trusting in the Lord and do what is right in his eyes.
Fix your heart on the promises of God and you will be secure,
feasting on his faithfulness. 4 Make God the utmost delight and pleasure of your life, and he will provide for you what you desire the most.
5 Give God the right to direct your life, and as you trust him along the way
you'll find he pulled it off perfectly! 6 He will appear as your righteousness,
as sure as the dawning of a new day. He will manifest as your justice,
as sure and strong as the noonday sun. 7 Quiet your heart in his presence and pray; keep hope alive as you long for God to come through for you.
And don't think for a moment that the wicked in their prosperity
are better off than you. 8 Stay away from anger and revenge. Keep envy far from you, for it only leads you into lies. 9 For one day the wicked will be destroyed, but those who trust in the Lord will live safe and sound with blessings overflowing. 10 Just a little while longer and the ungodly will vanish; you will look for them in vain. 11 But the humble of heart will inherit every promise and enjoy abundant peace.
Psalm 37:25-26
(NKJV) – I have been young, and now am old; Yet I have not seen the righteous forsaken, Nor his descendants begging bread. 26 He is ever merciful, and lends; And his descendants are blessed.
(NLT) – Once I was young, and now I am old. Yet I have never seen the godly abandoned or their children begging for bread. 26 The godly always give generous loans to others, and their children are a blessing.
(TPT) – I was once young, but now I'm old. Not once have I found a lover of God forsaken by him, nor have any of their children gone hungry.
26 Instead, I've found the godly ones to be the generous ones who give freely to others. Their children are blessed and become a blessing.
Psalm 84:1-12
(NKJV) – How lovely is Your tabernacle, O Lord of hosts! 2 My soul longs, yes, even faints For the courts of the Lord; My heart and my flesh cry out for the living God. 3 Even the sparrow has found a home, And the swallow a nest for herself, Where she may lay her young— Even Your altars, O Lord of hosts, My King and my God. 4 Blessed are those who dwell in Your house;
They will still be praising You. Selah 5 Blessed is the man whose strength is in You, Whose heart is set on pilgrimage. 6 As they pass through the Valley of Baca, They make it a spring; The rain also covers it with pools. 7 They go from strength to strength; Each one appears before God in Zion. 8 O Lord God of hosts, hear my prayer; Give ear, O God of Jacob! Selah
9 O God, behold our shield, And look upon the face of Your anointed. 10 For a day in Your courts is better than a thousand. I would rather be a doorkeeper in the house of my God Than dwell in the tents of wickedness.
11 For the Lord God is a sun and shield; The Lord will give grace and glory;
No good thing will He withhold From those who walk uprightly. 12 O Lord of hosts, Blessed is the man who trusts in You!
(NLT) –