Effective Soulwinning
Here is how to be effective, in a powerful way when you tell others about Jesus.
The power of effective Soulwinning comes through the Holy Spirit.  To activate that power, you must spend time in intercessory prayer and meditating God's Word.  Boldness comes by taking these steps of preparation. You will not lack for things to say when you've filled your heart with the Word and prepared the other man's heart by interceding and pulling down strong holds that would blind his mind (II Cor. 4:4).  The Word will come forth in power as you witness and they will receive.
If the Word is in you, it will make a way out.  The Bible says to take no thought how or what thing you will answer or what you will say because the Holy Spirit will teach you in the same hour what you should say (Luke 12:12). Acts 1:8 states, "But you will receive power, after that the Holy Ghost is come upon you: and you shall be witnesses unto me." As you acquire a thorough knowledge of God's Word, then your helper and teacher, the Holy Spirit will bring all things to your remembrance when you need it.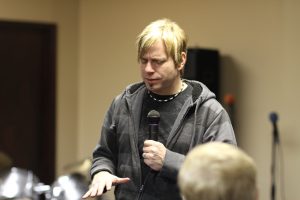 The key to effective Soulwinning is not good preaching—IT'S PRAYER. The disciples that followed Jesus' ministry and saw the results, did not ask Him how to preach; they asked Him how to pray. Time spent daily in the Word of God and prayer. Jesus spent many hours doing this before he went to the people to minister. Each time, despite those that came against Him, He had great success. You, too, can have the same success.
Learn how to effectively Pray for The Harvest!
evangelism, evangelism tools, faith, Gospel, Kenneth Copeland Ministries, riley stephenson, salvation, witnessing